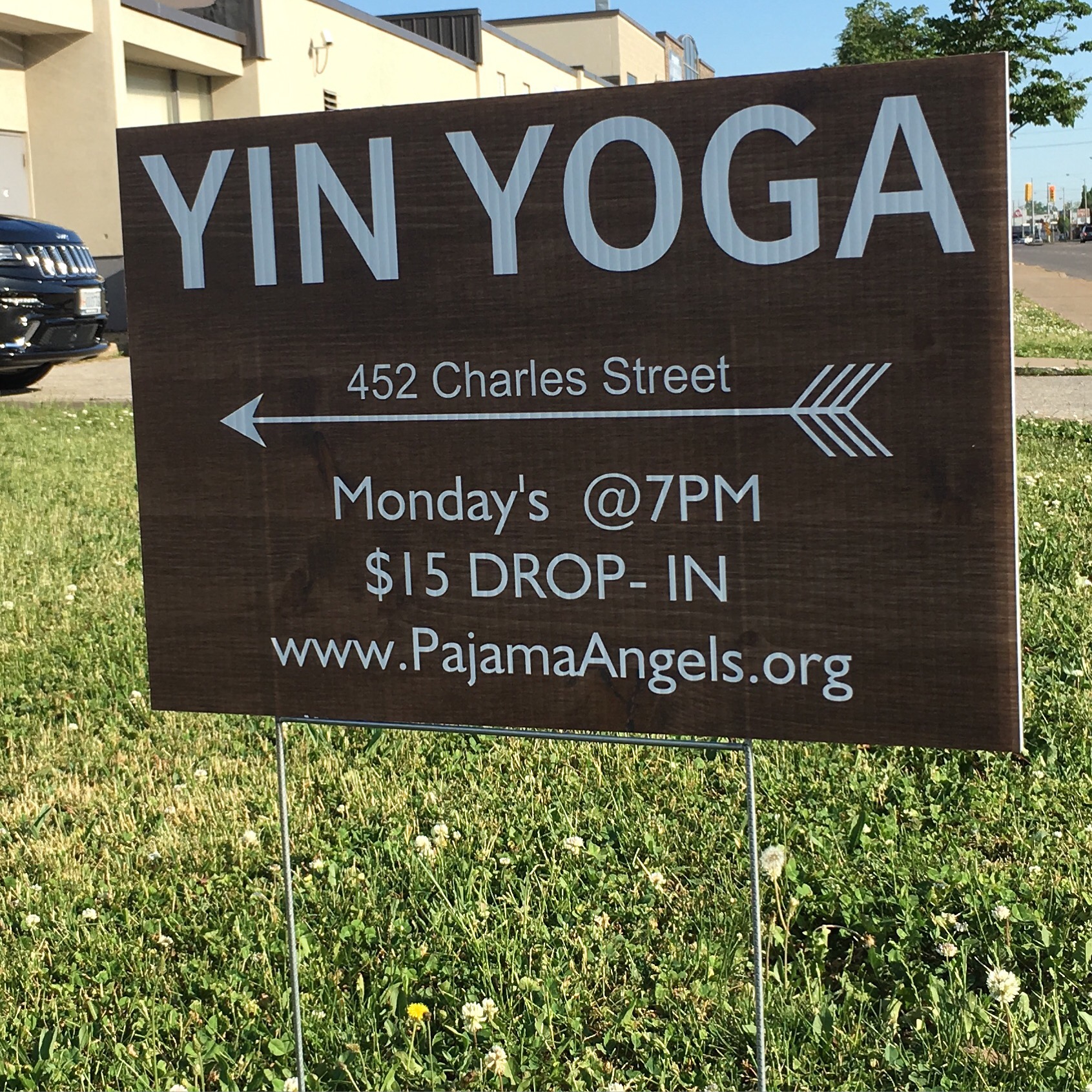 This way to Yin!
Look for this sign to guide you to my first Yin yoga class (all levels, great for beginners) of the summer.
Mon June 6th, 7-8 pm at the Pajama Angels HQ on 452 Charles St., Windsor.
Drop-in fee = $15
Email me at downwarddogdvm@gmail.com for more info.
Hope to see you there!