My name is Gwendolyn Jeun.  Just Gwen is fine thanks!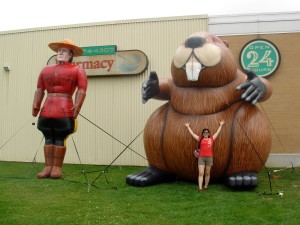 This blog is about how I'm living my yoga while continuing with my "other life" as a small animal veterinarian.  I've created Downward Dog DVM (which I like to call D3 for short) so I can express my two passions, veterinary medicine and yoga.  Being a vet is a great profession, but it can be stressful.  My hope is that, in telling you about my experiences from my perspective, this becomes a place that helps you in your daily living.
If you want to read more about how this blog got started, click on the links below:
The things I gained from yoga and meditation were too good to keep to myself…so I took the leap!  Now I'm a Yoga Alliance registered yoga teacher (E-RYT 200).  Many thanks to all my teachers, especially Dianne Bondy, for guiding me along the way.

If you'd like to read some of my most viewed (and favourite) posts, then check these out:
I'm also a proud contributor to the book "Animal Companions, Animal Doctors, Animal People".  This anthology was published to celebrate the 150th anniversary of the Ontario Veterinary College, my alma mater.
Everyone has a story.  I hope that my stories inspire you to find a way to view your everyday life a little differently.
Thanks for sharing the journey with me,
Gwen (a.k.a. D3)
Photo credit: Tree pose, B&W photo by Erika Reid Photography